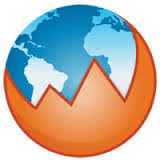 Advanced Web Ranking is an SEO tool developed by Caphyon Ltd.. The software is capable of handling some website optimization tasks. But is that the best tool to manage all essential SEO activities? Let's review the software main features.
Rankings Check
With the AWR Rankings module one can track keyword rankings across major international and local search engines. However, the software isn't of great help when it comes to geo-specific rankings check. Also, it's impossible to choose a competitor to compare your own rankings with.
Checking On-site SEO Performance
Advanced Web Ranking includes a number of useful tools for gaining insights on a website structure and coding. But the number of SEO-criteria a website is analyzed against is rather limited. AWR is unable to perform HTML code analysis; the software doesn't let you manage .robots.txt files, .xml sitemaps and find duplicate metadata.
Content optimization
AWR lets you manually compare optimization rate of 2 pages within one workspace. However, that's all the tool can do concerning content optimization. The software can't automatically check optimization rate of top-rankings sites and tailor ready-to-implement onpage optimization strategies.
Keyword research
Advanced Web Ranking is integrated with 8 keyword research mechanisms: Google AdWords, Google Trends, 7 Search, SEM Rush etc., which is enough to run the basic keyword research. But that's not enough for in-depth keyword research and analysis.
Link building
Advanced Web Ranking neither collects backlink data from search engines nor has its own backlink database. All link data is taken from a third-party source – MOZ Linkscape index. That implies quotas on the number of links one can analyze and sometimes requires extra charges.
SEO PowerSuite – an advanced SEO toolkit – has all the essential features Advanced Web Ranking is missing. That's how SEO PowerSuite excels AWR:
SEO PowerSuite tracks ranks of unlimited number of keywords in all major international and local search engines. The software is capable of geo-targeted rankings check and comparing rankings of up to 10 competitors per project.
SEO PowerSuite X-rays a whole website and provides detailed advice on how to fix all site structure and coding flaws. Also, SEO PowerSuite lets you create and manage your robot.txt files and .xml sitemaps.
With SEO PowerSuite tools you can get a ready-to-implement onpage optimization strategy based on the most successful competitors' techniques.
SEO PowerSuite is integrated with 19 keyword research mechanisms, which lets you run profound keyword research and analysis.
SEO PowerSuite fetches link data from all supported search engines and its in-house backlink database. There is no any limit concerning the number of links one can analyze with SEO PowerSuite tools. Each found link is analyzed to 42 SEO-important criteria.
Also, SEO PowerSuite has more user-friendly interface and more advanced reporting and export facilities. Want to see SEO PowerSuite in action? Download your free license here and see how your website rankings propel!