Getting links has become quite a challenge these days. Website promoters are doing their best to locate sources to get relevant high-quality dofollow links from. However, this task is getting more and more difficult to implement.
Surprisingly, there is a super easy way to get dofollow links from… social media and bookmarking sites!
Yes, most social media platforms let you get only nofollow links. However, there are some little-known tricks that will let you get fully-fledged dofollow links there.
On top of that, combining your SEO and social media efforts is a smart step, which will let you not only enhance your audience outreach and brand promotion efforts, but also improve your website's search visibility.
So, let's figure out how to get dofollow links from social media websites:
1. Google +
A lot has been said about the influence of Google+ on website rankings. Matt Cutts denies that Google +1s have a great impact on site SERP positions, but some studies are trying to prove otherwise.
What we know for sure that one can get dofollow links from Google +, which is definitely good for website promotion.
Note that most of links coming from Google+ are nofollow. E.g. links you get when sharing text content, comment links, etc. But if you specifically click the link icon that is located in the "Share what's new" section, the link you post there will have a dofollow tag.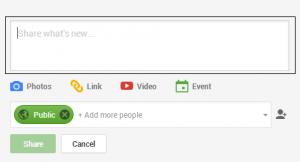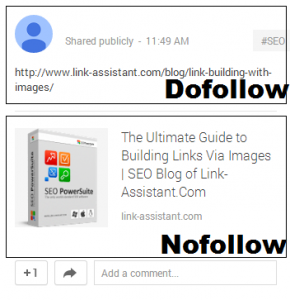 Additionally, links on the 'About Us' page are also followed.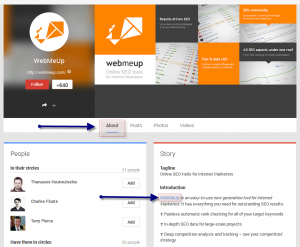 2. Pinterest
Pinterest is a great place to join in. It is a pinboard-style photo-sharing platform that allows users to create their own theme-based image collections and manage them all in one place.
Another sweet thing about Pinterest is that it allows you to link your site with your social profile, thus get a dofollow profile link.

But note that links from the "Pinned from…" box are internal and don't lead to your site.
3. YouTube
Do you have a YouTube channel? If you don't, it's high time to create one. The point is that you can actually add links to your channel's header and those links will be dofollow.
Just note that it works only for WordPress site or a Tumblr blogs, so you link should end either with 'wordpress.com' or 'tumblr.com'.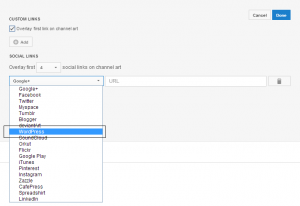 4. LinkedIn
There are 2 ways to get dofollow links from LinkedIn.
The first one is to mention your website URL in your LinkedIn profile. To do that:
sign in to your account, and click 'Edit Profile';
scroll to the section named 'Additional Information' and click the tiny 'Edit' button by its side;
under the section 'Websites' there are three places to enter your website details.
What we recommend you to do is to not to use links to your homepage, but enter a link to some other sections of your site with the keywords that best describe them. It can be your blog, for example.

The second way to get dofollow links from LinkedIn is to add articles/blog posts you wrote for your site/blog in 'My Publications' section. Please note, however, that these pages will be available via 302 redirect. Generally, links that are redirected this way aren't supposed to pass any SEO value. However, there were lots of cases when people managed to get rankings boost via 302 links.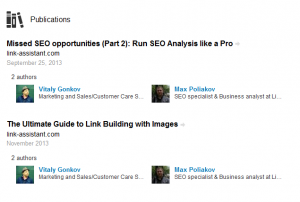 5. Hubpages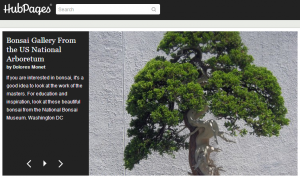 HubPages.Com is a large internet community where users can publish their content, find information on a specific topic or both. If used correctly, this site can effectively increase your traffic.
In addition, this social media site can also be a source of dofollow links. To get such type of a link there, your account needs to have a certain number of points (as it's said here, you must have at least 75 points) or the score of that particular hub needs to be 40+. When you achieve that level, you will get the ability to provide dofollow links in your hubs.
As for links in comments, Hubpages.com's approach is pretty much like the one of WordPress: the site doesn't let dofollow links in comments or profiles either.
6. Tumblr
Until recently Tumblr let you reblog a post and the link in your profile (the one which showed up in the trackback) became dofollow. But then the site has changed its policy, and now all Tumblr's links from reblogged posts are nofollow.
However, Tumblr still lets you get a dofollow link. When you add a link from the designated "link" button on your Tumblr blog, it becomes dofollow.
But note that if you add a link to the description or if your link is reblogged, it becomes nofollow.

7. Reddit
Reddit is a social news platform that allows its users to share content through a link or text. The site lets you bookmark any type of content, e.g. images, videos, and etc.
The greatest advantage of Reddit from an SEO perspective is that all links coming from this social media site become dofollow. Besides Reddit links to your post directly, avoiding any type of redirects.
So, if you a profile there yet, you definitely should get one. To bookmark a URL on Reddit, just click "Submit a new link" in the upper right corner (see the image below).

As SearchMetrics's study shows, social signals and links continue to be very important search engine ranking factors. So combining your SEO and SMM efforts and building dofollow links from various social media sites will definitely have a positive effect on your website search visibility and help your site progress in SERP.
Do you know any other social media site that provides dofollow links? Feel free to share your findings in comments!