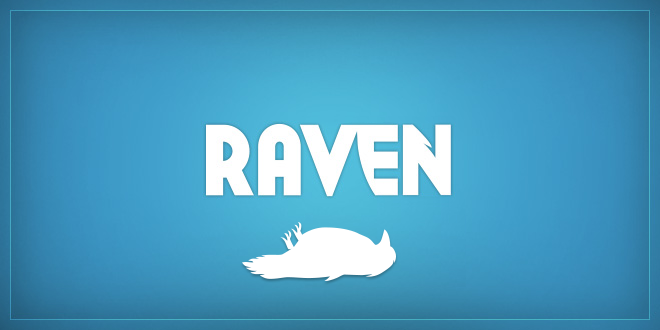 Raven SEO Tools got a harsh Christmas present from Google. On December 7, 2012 they announced [http://raventools.com/blog/scraped-data-serp-tracker/] via their corporate blog that Raven is not going to support rank checking functionality and SEM Rush data any more.
According to Patrick Keeble, Raven failed to pass the annual audit carried out by the Adwords team. For those of you who are unaware what this mess is all about, here is the brief story:
1. Google Adwords API is an interface mostly used by agencies or larger advertisers to make batch changes to their Adwords campaigns and/or automate certain tasks; it also makes some functions available, which are not provided in Adwords web interface or Adwords Editor. Adwords API may also help build keyword research tools (the only way to apply it for SEO purposes).
2. If you want to use Google Adwords API you must comply with The Terms and Conditions and Required Minimum Functionality, which to my taste is rather redundant than minimum. Apart from the traditional clauses that tell you "Google may, in its sole discretion" do whatever they want to squeeze more money out of you, they also state that "you shall not use any automated means (for example scraping or robots) other than the AdWords API to access, query or otherwise collect Google-related information from Google, the AdWords Program or any website owned or operated by Google or a Google partner site that displays Google advertising (collectively "Google Scraping")."
3. During the recent Raven tools audit Google AdWords team in "their own discretion" decided to prevent the malicious scraping practice, i.e. force Raven abandon rank checking modules.
This would be the end of the story if not for the two BUTs:
1. How and why could Raven initially bypass the non-Google scraping requirement, if the rank checking module was part of the tools at all times? Imagine that tomorrow or on December 12, 2012 Google would send over a bunch of messages to tell the webmasters that their websites are to be removed from Google index cause the terms of service have changed or for any other comfortable reason?
2. Who on earth would need SEO tools that can't track rankings? This is the only KPI that reflects the result of your SEO efforts so far (let's put aside the number of conversions or sales generated by the organic traffic). In their announcement Raven are trying to cushion the bad news with two facts: a) scraped data is unreliable; b) all SEO tools with Google API integration will have to quit scraping, thus there's no need to switch from Raven. Both statements are based on a false argument. First, with "clean" cookies, the right combination of IP, browser and Google interface language, as well as Google TLD you'll get the most precise ranking data possible. Anyway, we have no other alternative. Secondly, SEO tools can live long and happily without Adwords API and scrape whatever content the users need.
What are the alternatives for Raven user? I know at least one place where you should not switch your rank tracking to. I'm talking about Market Samurai. Almost a year ago they had troubles with their rank tracking module (see the post about Market Samurai Alternatives) and you are definitely not safe with them.
Any desktop solution is the most reliable solution in the current SEO landscape for a number of reasons:
You keep your data safe
You may spoof any user agent properties to get the right and precise rankings
In the near future Google is not going to intervene into the way you track your rankings.
Since the Market Samurai rank tracking module failure I didn't change my mind regarding the alternative tools: Rank Checker by SEO book (best for occasional usage and small business with a limited number of keywords) and Rank Tracker by Link-Assistant.Com (best for regular rank checking, great choice for the SEO professionals and agencies).