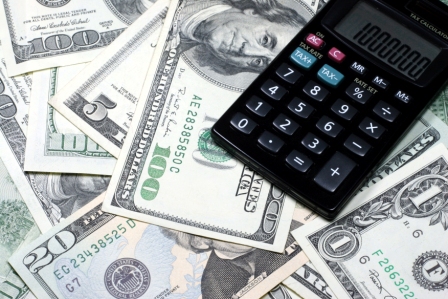 Affiliates, or affiliate marketers (also known as associates or partners) refer a product or a service to people and get paid for that. Affiliate marketing has been a hot trend on the Internet for years, with millions of partner websites created for associate marketing purposes.
The way affiliate programs work is quite simple. You become a company's associate, and they provide you with a unique link to their site, which you place on your site, blog or wherever it is you want to put it. Whenever a user clicks on that unique link, it sends a tracking cookie to his or her browser. The tracking cookie is then used to track site visits, sales or recurring sales (depending on a program) back to you. That's it.
Is there money in affiliate programs? Oh, yeah, definitely! But the amount of money you make will depend on the niche you choose and the Web marketing techniques you implement. So, in "Making Money with Affiliate Programs Part 1" we'll talk about picking an associate marketing program that best suits your needs and abilities. While in "Making Money with Affiliate Programs Part 2" we'll dwell on effective affiliate marketing techniques that help you make the big bucks. Ok, let's get started.
Be specific
The first thing to remember while choosing an affiliate marketing niche is that you can:
A. Pick a niche that matches your current website/blog's topic (if you already have one)
B. In case you don't have a site yet, pick a theme you are passionate about, so that it's easy for you to set up a partner site around it. For example, if you're into wind surfing, you can start blogging about it and advertise an online store that sells surf boards.
Be different
There is also a totally different approach to choosing an affiliate marketing niche, which is to concentrate on no niche at all. The essence of this approach (which is relatively new and trendy) is to set up a partner site that dwells on a million different issues and make it shine. This way you can advertise anything you please, from surf boards to Santa stockings, depending on a season and your mood.
For example, here is a curious case study by Matt Carter in which he describes a really cool website that does not focus on any specific niche, but gets floods of traffic and works as an effective partner site.
Now, let us see what resources you can implement to do affiliate marketing niche research. Let's start from the very beginning.
The founding fathers
Amazon.com is called the granddad of affiliate marketing. Launched in 1996, their associate program has largely defined the model for subsequent partnership programs. Although Amazon.com was not the first company to come up with an associate program, their affiliate marketing campaign was the most successful one at that time and inspired other companies to follow their footsteps. One of the main reasons for Amazon.com's success is that they sell a really wide range of products, so it's quite easy for a partner to choose one that suits the theme of his/her blog or site.
Just for the record, Cybererotica and CDNow were offering similar partnership programs even before Amazon.Com, but they never enjoyed substantial popularity and were quickly forgotten.
Affiliate program giants
The first affiliate program giant that comes to mind is, probably, Google Adsense. However, it's quite a crowded place, therefore some folks avoid it. Anyhow, there can be money in Google Adsense, just like in any affiliate program. All you have to do is understand the specifics of the offer you are signing up for. Advertising with Google Adsense can be a hit-and-miss affair. The trick is to choose advertisers who spend decent money on PPC. However, these are likely to reside in highly competitive niches, so, it's up to you to decide whether you can pull it off or not.
Other affiliate program giants are Ebay, Overstock and some others.
Affiliate program directories
Affiliate program directories are like online reference books that list affiliate programs, their terms and conditions, as well as popular affiliate networks (read on to find out more about these). The biggest ones at the moment are AssociatePrograms.com, JamAffiliates.com and AffiliateSeeking.com. AssociatePrograms.com is one of the oldest affiliate program directories and offers a nice affiliate marketing blog where one can finds plenty of helpful Web marketing tips on all matters associate marketing-related.
Affiliate networks
One more place where you can look for partnership programs is affiliate networks. They serve as intermediaries between companies and associates. Not all companies can manage their affiliates all by themselves, because it's pretty hard to develop one's own platform to track sales, pay out commissions, etc. So what some of them do is they outsource affiliate management and hire a third-party company to take care of their affiliates, that is, a professional affiliate network/platform. Affiliate networks offer an extensive database of affiliates and help merchants manage their affiliate partners.
Popular affiliate networks include:
Traditionally hot niches
Niches that traditionally attract affiliates are online retailers, gambling, dating and adult sites. The niches on the rise are travel, mobile phone and finance services. Well, of course, it's up to you to decide what affiliate program to choose, but it's best to stay away from shady-looking businesses, such as online stores that sell fake designer shades, watches, handbags, etc.
Many folks think that, if the company does not use an affiliate platform and manages its affiliate network all by itself – it's likely to cheat you or underpay you commission. This is not always true, but still could be a red flag, especially if the company is relatively small.
Other ways to look for partner programs
In order to explore other possible niches to tap into, just search for "affiliate program", "associate program", "partnership/partner program", "make money with" or similar word combinations online. Companies that offer affiliate programs would normally have a link on their site under a similar name.
By the way, since we're also talking SEO on this blog, a really nice SEO partnership program that we recommend is the Link-Assistant.Com's Affiliate Partnership Program. Do check it out if you are anything related to SEO.
Ok, these were different ways to choose a niche to start with your affiliate marketing. Just explore the resources provided in this post – and start making your first bucks! We'll continue our affiliate marketing discussion with the second post in these series. Stay tuned!