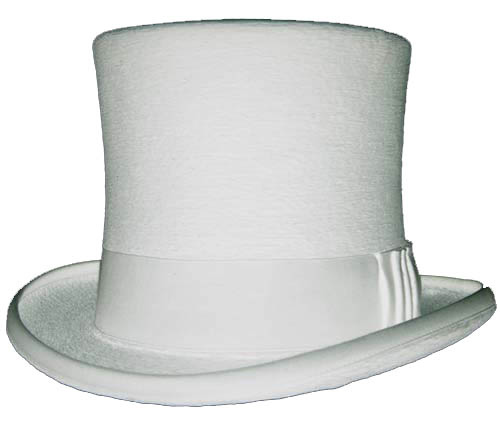 I've only been in the SEO game for 8 months, but I'm happy I got in when I did. That wasn't always the case though. When I started back in November and began reading what SEO was all about I thought to myself, "what a terrible time to get started in this industry". It seemed like someone had just let all the animals out of their cages at the zoo. Everyone was complaining about Panda and Penguin, how unfair it was that Google had penalized their site and no one's SEO strategies were working anymore.
But in desperate need of a steady paycheck, I didn't let that discourage me. I continued reading about SEO, the foundations of on-page optimization, link building and social media. I tended to stay away from articles that had the words 'easy', 'quick', and 'simple' in the title because I knew that if SEO was any of those, everyone would be doing it. And if any of those strategies were working now, they wouldn't in the future.
I needed to keep this job and if at any point in time one of my strategies didn't pay off or we got hit by another endangered species, I could quickly be walking out the door. So everything I've done has been by the books, 'White Hat', and we have seen a steady growth in organic traffic while moving up in the SERPS and here's how.
On Page
Before jumping into the SEO world, I did some freelance web design. I could never design our website, but I have no problem creating a simple site for a local business or an individual's online portfolio. I also had a part time job doing usability for educational flash games. Both of those experiences helped me immensely along with my degree in print journalism.
First, I glanced over our content. I rewrote each landing page to have its own original content. Trust me, this is no easy task. With around 80 landing pages that we try to rank for, it took a lot of time and patience to find different things to say about very similar content. My suggestion if you ever find yourself doing something similar, write one at a time, step away, and start again. You almost want to forget what you just wrote so you come back with a fresh mind.
Now that each page had original content, I focused on the title and headers. Afraid of an over-optimization penalty, I kept both very simple. I didn't try and sneak an extra keyword or two in there or try and sneak another header somewhere it didn't belong. Precise and to the point.
The last step was to add video. We created separate videos for each landing page. My thoughts for this were 1) it acted as a quick summary of what each landing page had to offer and 2) people would be more prone to click the video than read the text – the very reason I never read the Harry Potter books, the movies were excellent and I saved hours, if not days of my life.
Old Fashion Link Building
To gain links to the site, I took no shortcuts, passed on article spinning and directory submissions and focused on making relationships. I did my research and reached out to blogs within my niche, stuff I already read and things I knew about. I was finally able to use my $50,000 diploma and put what I learned to use by guest posting.
I may not have had the best pitch or know the right way to approach them at first, but my writing spoke for itself. The more I did it, the more comfortable I became. I've seemed to have found a good way to introduce myself, an easier time pitching and always deliver good content. That's the best way to gain links. Deliver good content. It makes every other aspect of the job easier. The better the content, the better the chances you'll be able to write there again. The more you write, the more willing they will be to help you promote. The more promotion the more links!
With no budget to create useful tools, entertaining games, outstanding marketing campaigns or even the time to research data for infographics or white pages (yet!), making sure the content on our blog was up to the same standard as the posts we were handing out for free was crucial as well. Don't sacrifice your own content for an extra link or two somewhere else!
Social Media
This is the hardest egg to crack in my eyes. Unless you are already an established and trustworthy business, convincing people that the things you have to say in the social media realm are worthwhile is next to impossible. Again, that's where relationships come into play.
Building those prior relationships while guest posting, helped immensely when it came to social media. I used our social media outlets to help promote our posts and quickly added them to our circle of friends. Even after our article was posted, I continued to support them. Anything I felt may be relevant to our audience I would post on our account. Liking, retweeting and giving someone +1 doesn't take a lot of time and energy, yet people really do appreciate the effort.
Before long they began to do the same on our end, exchanging comments with each other, reposting our material and promoting us for no reason at all! That on top of the audience we established through our blog, those friendships slowly built our social media audience respectably and even continues to grow today.
About the Author:
Matt Powers is a content writer and Internet Marketer with Blue Soda Promo, an eCommerce promotional products website. BSP prides themselves on being able to imprint any company logo on to such products as sunglasses and reusable grocery bags. We make your brand POP!