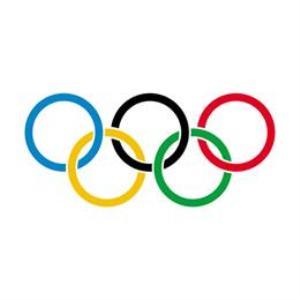 In this article, you'll learn…
what the Olympic games and SEO have in common
how to apply the winning Olympic principles to your SEO strategy
Now that London Olympics' have started, it got me thinking: what SEO and the Olympics have in common?
"The most important thing in the Olympic Games is not to win but to take part, just as the most important thing in life is not the triumph but the struggle. The essential thing is not to have conquered but to have fought well," says the Olympic creed or guiding principle.
SEO seems to be out of line with the Olympic creed right away. Indeed who cares about taking part in struggling for top Google ranks for the sake of struggling pure? SEOs want triumph and conquering top rankings!
And so do the contemporary Olympic athletes, I believe. And there's quite a number of other features that the athletes and SEOs have in common.
1. Citius, Altius, Fortius – best moto ever to embrace the SEO spirit
These three Latin words, standing for "Swifter, Higher, Stronger," are meant to spur the athletes to perform to the best of their abilities.
How about SEOs? We also want getting higher in Google results in minimum time and acquire strong standing there. Thus, these three Latin words are a perfect match to describe SEO's aspirations.
2. The Athletes'Oath is the best heads-up against the black hat
At the opening ceremonies, an athlete from the host country takes the following oath on behalf of all the athletes: "In the name of all the competitors I promise that we shall take part in these Olympic Games, respecting and abiding by the rules which govern them, committing ourselves to a sport without doping and without drugs, in the true spirit of sportsmanship, for the glory of sport and the honor of our teams."
Doesn't doping in sports remind you of black hat?
Google search results would have been a much better and user beneficiary place if every SEO would take a similar oath before involving into questionable activities.
Black hat activities in SEO are like doping and drugs in sports. Similar to sportsmen running the risk of disqualification and loosing the many hours – and often years – of work behind them, SEOs are running a risk of getting a ban form Google. Playing the rules is better anyway, and the Olympic oath is a brilliant reminder for both sportsmen and SEOs.
3. Interdependent components of the SEO strategy are symbolized by the Olympic rings
The official symbol of the modern Olympic Games is five colored rings linked together, symbolizing the unity of athletes from all over the world to compete at the major sports event.
Not to mention that the rings remind me of links which are the key to any SEO success, I think the Olympic rings could be a perfect SEO symbol, showing the interdependence of five components of a well rounded SEO strategy:
content: natural, valuable, unique, fresh, not keyword-stuffed
backlinks: natural, diverse – both in terms of the anchor text and the linking source
on page user-friendliness, which includes easy navigation, eye-candy design, intuitive usability
lack of any problems on the page and site structure level (no broken links, flawless HTML and CSS, no HTTP response code errors)
clear evidence to search engines that the site is popular among users: social activity on site, low bounce rate, high percentage of returning users. Though not clearly stated as influencing rankings, these factors are becoming of superior importance for winning SEO framework.
4. The Olympic Flame – continuity between the old and the present.
The Olympic flame symbolizes the continuity between the ancient and modern Games.
I think it's a very strong symbol for SEO as well, and I associate it with Google updates, and here's why.
SEO is considered to be a fast-paced field, and every new search tweak is often perceived as a game-changer. In 2003 SEOs were anxious about the Florida update, last year it was Panda, now it's Penguin.
Over the years, each and every Google update has been perceived as SEO doomsday. All ranking losses keep being associated with search rules' tweak.
Yet, there's a great degree of continuity in the SEO world. Each Google update is targeted to better implement one of the principles stipulated in the Google Guidelines, and combat spam.
There's nothing new in this pattern – many more updates are to follow, keeping SEO alive and kicking. No matter how fast-paced the SEO industry might seem, there's a great degree of continuity.
5. The Olympic training process – best results through consistency, measurement and practice.
We all have at least a tangential understanding that getting to the Olympics podium is a hard job. But how do the athletes achieve that exceptional level of mastery? And what SEOs can adopt from the Olympics training routine to be absolute Google champs?
Mastery comes with practice. Champs train painstakingly to bring their mastery to Olympic level. So should SEOs.
Sportsmen and their coaches spend a great deal of time to explore their competition. They watch their rivals closely to catch typical behavior, strong and weak points. So should SEOs. Competition research should be an essential part of a well-rounded SEO strategy.
Sportsmen explore challenges, consistently stretching out their comfort zones. So should SEOs. Push your limits daily, adopting new skills, like coding or trying out new link building tactics that seem to challenging compared to what you do regularly.
6. Olympic movement philosophy : sense of fair play and respect for fellow is true for SEO too
At the basis of Olympic Movement philosophy there's the idea of fair play and respect for fellow participants. With respect to the SEO world, it should remind us of the importance of following Google Guidelines – actually the set of common rules for the SEO world.
7. Olympics are becoming increasing social – so should you.
This year's Olympics are being branded by organizers as the world's "first social Games".
For the first time, there's a special social media hub to connect athletes and fans. It will post content directly from 1,000+ athletes' Facebook and Twitter accounts, exclusive training videos and other important Olympics content – all in real time.
Athletes, in their turn, are becoming social media celebrities, some of them boasting thousands Facebook likes and Twitter followers.
If social media has incorporated that naturally to the event dating back to ancient Greece, there's no way you can escape social these days. The example from the Olympics is yet another proof you can't afford not incorporating the power of social media into your marketing strategy.
To mark the long awaited London grand event, we at Link-Assistant.Com are coming forward with our own Olympics – SEO Olympics. Geeks and newbies, all of you are welcome to take part to have fun and put your SEO skills to a real Olympic-level test. See you on this site struggling for the SEO gold.
Citius, Altius, Fortius!