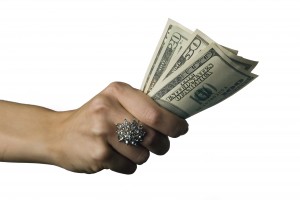 Hey, guys, in case you missed our first affiliate marketing post, here is the link. In Part 1, we spoke about different ways of choosing a nice partnership program to make money with. In this post, we'll discuss basic Web marketing techniques that help you succeed.
There are tons of affiliate marketers online talking about their experiences and sharing success stories. But, no affiliate marketing campaign is like another. Thus, we decided to provide distilled piece of advice extracted from multiple case studies and our own affiliate marketing experience in one single post. Ready? Let's kick off.
Look at the product through the client's eyes
Before you start selling anything online, do get to know your product. Consider it from the customer's perspective, that is, see what it can do for them. Take notes of your findings (since later you may forget quite obvious things) – you will need them for your reviews, comparison charts, discussions, etc.
By the way, savvy affiliate marketers recommend going for something material to market, rather than information. Because the Web is sort of choke-full of free info nowadays, so, it's hard to sell people more of it. But, hey, it's up to you what to market.
Build a site
A lot of associates create so-called partner sites where they advertise different products or services. Of course, it requires certain skill to create one, but, it's not that hard, after all. You might want to use WordPress to set up a blog or a site, since it's quite easy to master, and it offers many affiliate marketing-friendly WordPress plugins. For example, 123Linkit Affiliate Marketing Tool helps you create pretty-looking redirects, offers nice stats, and more. Besides, there are a lot of adsense-ready WordPress themes that already have special slots allocated for your ads. Check out StudioPress, Amazing Grace or LightWord.
Once you get a site (or a blog), employ different online promotion techniques, such as SEO, PPC advertising, and some others to make it popular with Web users.
Write product reviews
Write a review of the product you market. You can then post it on review sites or on your own site. Provide an affiliate link whether in the body of your review or immediately after it – whatever looks more natural. Reviews tend to perform very well, because people who read them are, as a rule, much further in their buying cycle. You can also review a couple of products side by side to sound more convincing and objective.
Comment on blogs and forums
Leave comments on related blogs/forums and stick a link in those comments. There is a proper way to do it that is not pushy and inspires users to click on your link. Make sure your comments are helpful and tactful, and really contribute to the discussion.
Get coupon codes
Keep track of seasonal sales in your merchant's company and feature those offers on your site. Moreover, you can get discount coupons for different products (or even your partner's product) from special coupon sites and put them up on your resource. Such offers work fantastically! For example, here is the affiliate offer from coupons.com – a major coupon distribution site.
Content comes first
They say "content is king". This is true not only of SEO or article marketing but also of affiliate marketing. Even if you manage to bring visitors to your site or somebody sees your review online, it will fall on deaf ears in case it's of poor quality. Thus, focus on creating catchy, well written, high quality content and it will inspire online folks to surf your resource, link to it and, ultimately, buy your product. Use viral marketing to attract visitors and get lots of "Shares" and "Likes" for your site.
Catch that eye
Images normally catch one's eye better than text. Thus, a lot of affiliate marketers recommend attaching your affiliate links to images on your site. As experience shows, those get clicked on much more often and convert better.
If you push, you lose
The art of getting people to click on your link lies in NOT being overly pushy. When visitors come to your site and get slammed with an offer right away – this is likely to put them off. Don't you dislike those sites with pop-up offers that appear as soon as you "land" on their homepage? It's better if your offer is carefully camouflaged with high-quality, gripping content that you put your heart into creating. Even though an online marketer can normally recognize the true purpose of an affiliate marketing article or a post, it's still delightful to see how delicately some authors break their offers to prospects.
Do email marketing
A very smart way to do email marketing is to prepare a really nice offer that users can't refuse (for example, a free application, a bonus or a discount) and email it to all the prospects on your email list. What you do is you provide an affiliate link in the email that you send. Intrigued by your offer, recipients will click on your link to learn more – which is just what you want them to do.
Try and err
Before you succeed in your affiliate marketing campaign, there is likely to be a lot of tweaking of your site and exploring various promotional channels on your part. Since, you never know what is going to work for a particular product. So, use Web analytics tools to see what's working out on your site and what's not. Check out what areas of your website visitors click on, what links they follow, what anchor texts perform better – all that stuff.
Also, don't get stuck with one product, promote a couple of products at ones or substitute the product that's not working out with something else.
Be near and dear
One more key to successful associate marketing is to be open, outgoing and available for your site's visitors who might want to contact you or simply learn more about you. If you have a blog, write a nice "About" section and put up a picture of yourself on your homepage. Same goes for your site. Reply to other people's comments on your blog. In a word, build a relationship with your audiences and that will definitely pay off. Also, the more people know about you, the more they trust you.
Pile that cash
Have been following all the tips and using all the tricks provided here? Now prepare to pile all that cash… Well, perhaps not, because if you just started, you are not likely to see substantial results just yet. And maybe even not this month, because affiliate marketing takes time to succeed in. But once it starts really working, it can be making you money even without you taking part in the process or putting any effort in it.
Have we missed any other associate marketing techniques that you know? Do tell us!