Follow the steps listed below to perform a keyword research, which is essential for a start of any SEO campaign.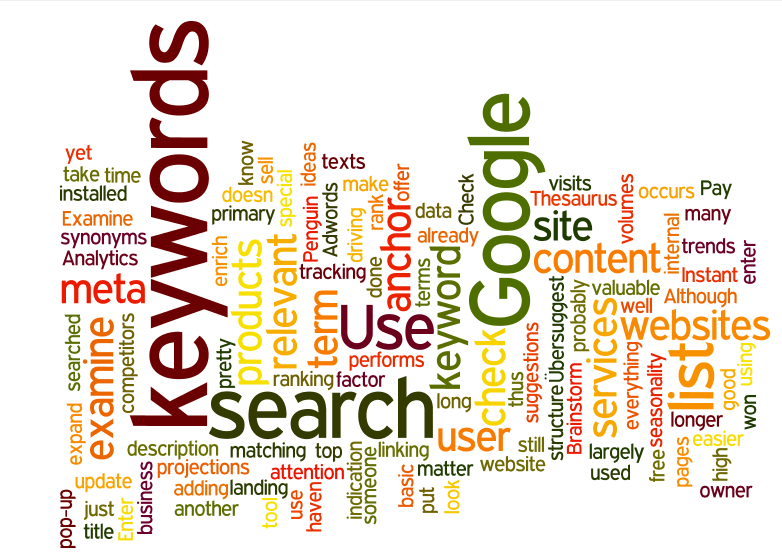 Brainstorm. If you are a business owner yourself or if you know what products and services you offer, to make a primary list of keywords won't take you long. It doesn't matter how largely they are searched for – just put down everything that occurs to you (in terms of products and services you sell). Examine the structure and content of your website to enrich your list.
To further expand the list of ideas, use Google Instant search, enter basic keywords and check what suggestions pop-up.
Use Thesaurus to look for synonyms. Enter the keyword and then check "Synonyms:" entry.
Use Übersuggest
Google trends is another free valuable tool for not only tracking seasonality and search volumes projections, but for adding keywords from the "Related terms" section.
If you have Google Analytics installed, examine top visits driving keywords. Use site search data as well, because if a user performs an internal search, that's a pretty good signal, that the term is relevant and that the user is likely to convert.
It's high time you examine your anchor texts (if you haven't done it yet after the Penguin update) because if someone is already linking to you using the anchor matching your keyword, your site is probably relevant for that term, and thus it will be easier to rank for it.
Check your competitors' websites. Pay special attention to the title, meta description and landing pages content. Although Meta keywords are no longer a ranking factor, they are still used on many websites and may let you see what keywords are targeted by your competitors.